53 rescued as ski tower collapses
Hmm…..preventative maintenance and inspections?
Not a good PR situation for someone hosting the Olympics. Nevertheless, I'm glad there were no serious injuries.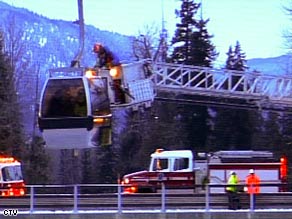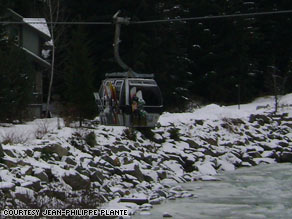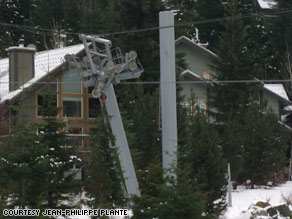 AOL News
Last Updated: Wednesday, 17 December 2008, 06:50 GMT
More than 50 people were rescued from about 30 gondolas after a tower supporting the lift cables partially collapsed at Canada's Whistler ski resort.
Police said there were no serious injuries at the resort in British Columbia, which is to host the alpine events of the 2010 winter Olympic games.
A resort statement said structural failure appeared to have caused the collapse.
Skier Graeme Bell said he was in a car that hit the ground, breaking the windows and allowing occupants to scramble out. Mr Bell said one man had a bloody head.
Another gondola hit a bus shelter, while two more were left dangling.
A crane was brought in to support the leaning tower and fire crews worked quickly to evacuate three cars that were the most in danger.
It took more than three hours to evacuate the 53 people stranded in about 30 gondolas.
Thirteen people were sent to the Whistler Health Care Centre, but all were released by late last night, health officials said.
The resort said in a press release that the gondola section where the incident took place is approximately 30ft above the ground.
"We are very thankful that no one was seriously injured in this incident," the release said.
Here is a video of the rescue:
http://www.cnn.com/2008/WORLD/americas/12/16/canada.gondola.accident/index.html#cnnSTCVideo