Learn Team-Leading & TapRooT® Advanced Root Cause Analysis Training: San Antonio
Register today for TapRooT® Advanced Root Cause Analysis Team Leader Training in San Antonio, 
January 24-28, 2022.
Our San Antonio 5-Day TapRooT® Advanced Root Cause Analysis Team Leader Training includes everything in the 2-Day TapRooT® course plus the techniques to lead a major investigation, including interviewing, equipment troubleshooting, and analyzing human performance..
Experience San Antonio
While in San Antonio, you will want to check out the city. To route you on the road to San Antonio, we've included highlights below of this enchanting city in Texas. Be sure to discover even more gems to explore on our San Antonio Pinterest board.
Boat down the San Antonio River for the best way to delve into the heart of this city. Meander along the 2.5-mile-long San Antonio River Walk. Pick what you want to explore among the mix of shops, bars, and more.
The Alamo: This must-see piece of American history was originally known as Mission San Antonio de Valero and represents a pivotal event in the Texas Revolution.
The San Antonio Zoo: In Brackenridge Park, this 35-acre zoo has a collection of over 3,500 animals representing 750 species.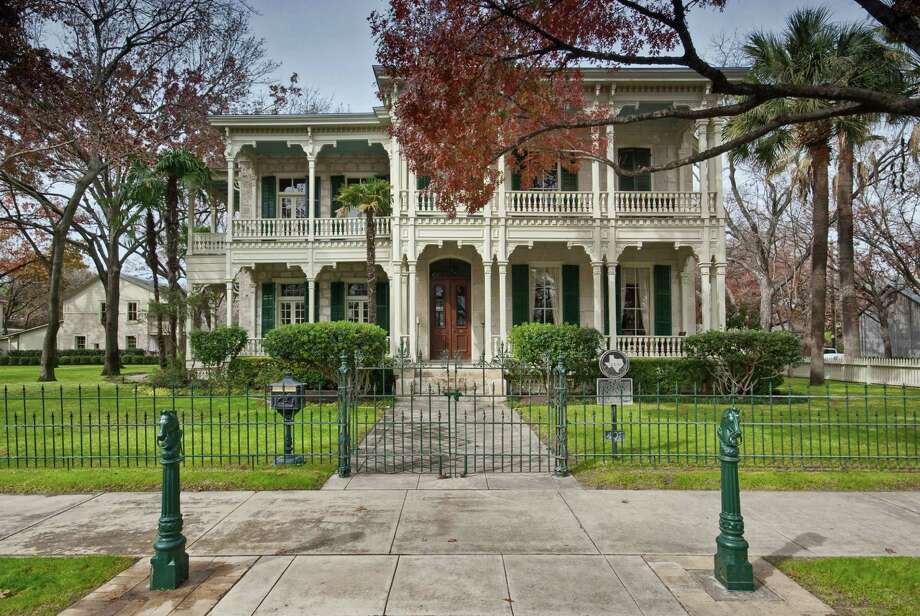 Destination: Southtown. Head to South Alamo Street to discover where the locals go for cool arts experiences, robust bars and restaurants, quirky shops, and great coffee. Get a glimpse of the King William district's historic homes and terrific views of the River Walk and its residential neighborhoods. Southtown shops and galleries are a unique scene. Keep going until you've arrived at the Blue Star Arts Complex and mix with the arts and crafts, the museum, and the brewpub. There are also bikes for rent here.
Taste San Antonio
Southtown is long on food, too. Here, you can find European cuisine at La Frite, Latin fare at Azuca, and fancier eateries, like Monterey or farm-to-fork Feast. If it's simply Tex-Mex you're craving,  head to Tito's!
Bella on the River: On the River Walk, this locally owned restaurant features Southern European fare with a Mediterranean flare. Try the pan-seared scallops or the antipasto. Live jazz is played most nights here.
Nightlife: Try neighborhood favorites The Friendly Spot and La Tuna, fun for relaxing with brews and tunes. Check out the Alamo Eats Food Truck Bar for more of a food focus. If you're after margaritas, go to Rosario's. Tuck into appetizers, a mojito, and the hip bar vibe at Restaurant Bliss.
The TapRooT® Root Cause Analysis Training System teaches you to find and solve problems
The TAPROOT® SYSTEM teaches you to be an effective problem-solver. The System is a process with techniques to investigate, analyze, and develop corrective actions to solve problems. The TapRooT® process and tools are completely described in the TAPROOT® BOOK.
TapRooT® has a team of investigators and instructors with years of extensive training ready to offer assistance worldwide. We also offer ongoing support to our clients through FREE NEWSLETTERS and ROOT CAUSE TIP VIDEOS, the ROOT CAUSE ANALYSIS BLOG, and our annual GLOBAL TAPROOT® SUMMIT.
Sign up for a TapRooT® Course
TapRooT® courses can fill up quickly. The San Antonio course has a few spots left. Sign up today:
TapRooT® courses are taught all over the world; if you are interested in learning how to stop repeat incidents, find a 2-day or 5-day course. We are also available to train you and your staff on-site at your workplace; reach out to discuss your needs. Call us at 865.539.2139 for any questions you may have. TapRooT® Root Cause Analysis is global to meet your needs.
If you need other times or locations, please see all TapRooT® Root Cause Analysis Training courses. We're here to find solutions for you.