Learn to Investigate Precursor Incidents & Major Accidents: Denver TapRooT® 5-Day Advanced Root Cause Analysis Team Leader Training
After 5 days in the Denver TapRooT® course, you'll have skills that change the way you think and work.
Register now to reserve your spots in the 5-day Denver TapRooT® course: May 16-20, 2022.
You'll enjoy the locale of the Denver TapRooT® course, too. From LoDo (Lower Downtown) to RiNo (River North) to Red Rocks, Denver has Rocky Mountain highs, world-class coffee and brews, year-round sports fun, and hikes and scenery for days. The square state of Colorado is a terrific location to learn TapRooT® Advanced Root Cause Analysis. 
Do you want your people to be world-class problem-solvers? Enroll them in TapRooT® Training! The Denver 5-Day TapRooT® Advanced Root Cause Analysis Team Leader Training teaches the materials from the 2-Day Course plus the techniques needed to lead a major investigation including interviewing, equipment troubleshooting, analyzing human performance, and other advanced tools.
You'll want to get out and about in Denver, so below we've included highlights of this Colorado city. Discover even more to explore on the TapRooT® Denver Pinterest board,
Experience Denver
Denver is packed with must-do thrills: Stand exactly one mile high on the west steps of the state capitol and see 200 mountains from its dome. Set your eyes on the world's greatest collection of Native American art at an architectural wonder, the Denver Art Museum. Check out Old West history in a trendy downtown at Golden, Colorado's first capital, where you can sip a beer while kayakers paddle by.
The Mile High City is a paradise for outdoor adventure and pro sports. The choices are wide-ranging: walking trails, urban hikes, parks, sporting events, and more Denver adventures.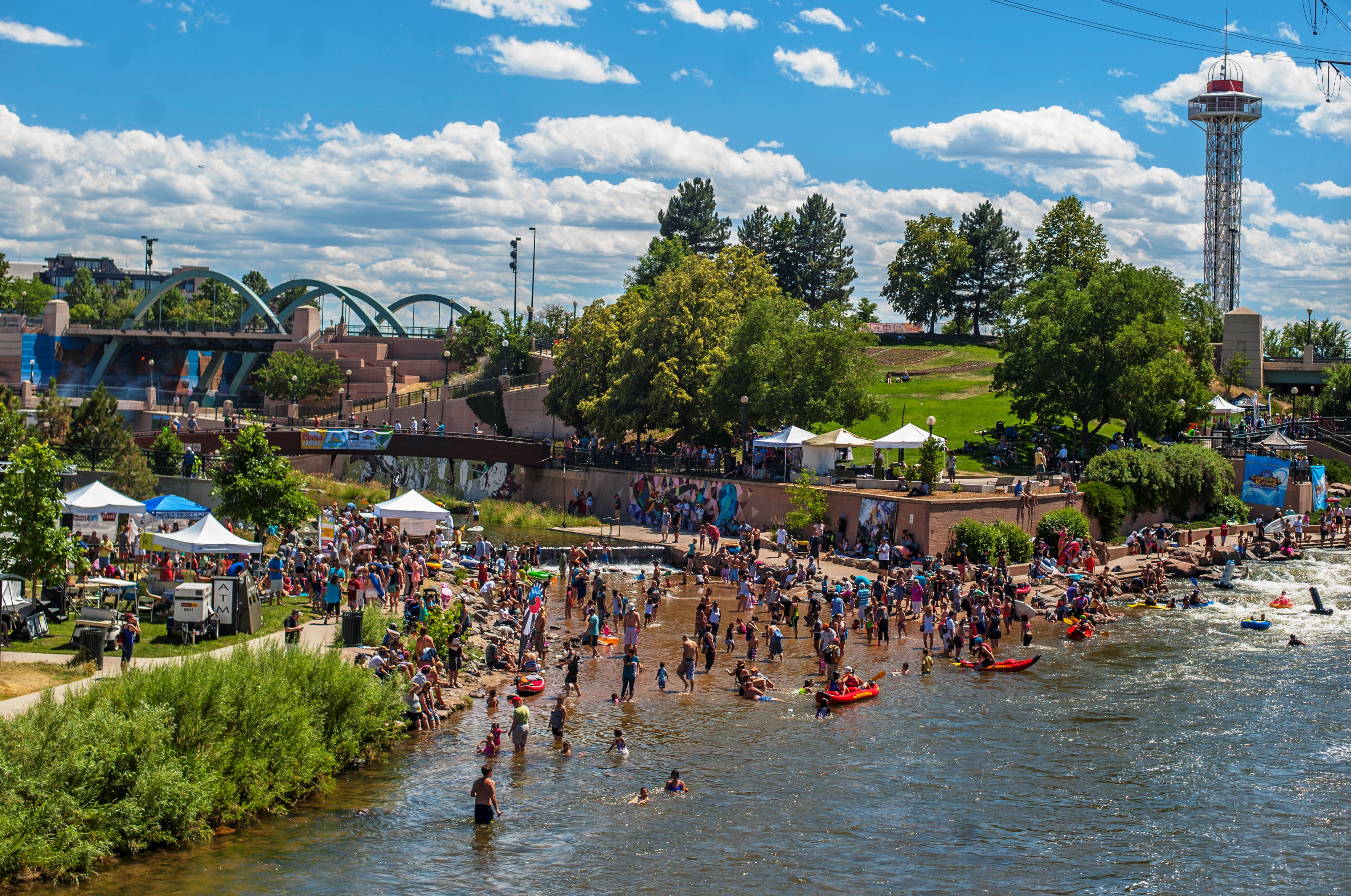 Colorado's landscape is awe-inspiring. Take Garden of the Gods in Colorado Springs, little more than an hour from Denver. You can go front range climbing, take a jeep or Segway tour, or tour via bike or electric bike. If you're a photography buff, this is a natural for you.
Denver's historic district, or Lower Downtown, is called LoDo. Amid 28 square blocks, you can enjoy excellent restaurants, live music, and fun brewpubs. Walk, sightsee, window shop in downtown Larimer Square among a vibrant district of Victorian buildings restored to hip shops and restaurants.
The creative community of Denver shows up in galleries, studios, and cultural attractions across seven art districts.
Visit Red Rock Canyon Park & Amphitheatre for hiking, walking, and biking trails, or dine at Red Rock's Ship Rock Grille to admire the view.
Taste Denver
Check out Union Station, a transportation hub, historic landmark, and cool space for noshing–such as Mercantile Dining & Provision–gathering, and shopping.
At El Taco De Mexico, 714 Santa Fe Dr., it's all about being the authentic taqueria.
Regular folks call it beer. When you are in Denver, raise a glass of "Colorado Kool-Aid—"aka "Nectar of the gods." The square state of Colorado is the nation's headquarters for craft beer and microbreweries. There's magic in how Colorado turns Rocky Mountains fresh water into golden-hued brew. Sample the beers at Black Shirt Brewing Company. Or, go brewery touring and get a closeup taste of the culture Denver's famous for.
Try breakfast or lunch at Maria Empanada, a great bakery and cafe offering a taste of Argentina.
At the vintage-inspired ice cream shop Little Man, people line up around the block on 16th Street for homemade flavors like peach cobbler, oatmeal cookie, salted Oreo, and creme fraiche.
The TapRooT® Root Cause Analysis Training System equips you to solve problems
TapRooT® Root Cause Analysis Training has a team of investigators and instructors with years of extensive training ready to offer assistance worldwide. We also offer ongoing support to our clients through free newsletters and root cause tip videos, the root cause analysis blog, and our annual Global TapRooT® Summit
Register today for a TapRooT® Root Cause Analysis Training Course
TapRooT® Root Cause Analysis Training courses fill up quickly. Reserve your spot today by signing up for the Denver course, May 16-20, 2022
5-Day TapRooT® Advanced Root Cause Analysis Team Leader Training.
TapRooT® Root Cause Analysis Training is global to meet your needs. If you need other times or locations, please see our full selection of courses.
If you would like for us to teach a TapRooT® Root Cause Analysis Training course at your workplace, please reach out to discuss what we can do for you, or call us at 865.539.2139. We're here to find solutions for you.