Introducing Dr. John James: Patient Safety Advocate and Much More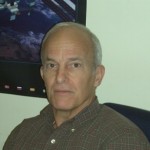 Dr. John James lost his 19-year-old son in 2002. I don't think anyone can understand how it feels to lose a child unless you've been there. I try to imagine how that would feel and my brain automatically reroutes my thoughts. It truly is unimaginable. I have the utmost respect for Dr. James. He turned his loss into a productive passion which provides meaning to what he's endured and provides a legacy for his son, John Alexander James. Dr. James wrote a book about his ordeal called A Sea of Broken Hearts.
Dr. James reached out to me after our first Healthcare Newsletter and thanked me for citing some of his statistics on deaths in the U.S. caused by medical errors. As we spoke, I realized I need to help spread his message and improve awareness for patient safety.
Dr. James earned a Ph.D. in Pathology in 1981 and became board certified in 1986. He worked at the Chemical Systems Laboratory of Aberdeen Proving Ground until 1989. At that point, he joined NASA as the chief toxicologist. He lost his son in 2002 and began to champion patient safety. He wrote A Sea of Broken Hearts in 2007 as his own "root cause analysis" to research exactly why his son lost his life. That journey was eye-opening for Dr. James. He discovered at least three catastrophic medical errors that contributed to his son's death.
His findings focused him on a path that led to patient safety advocacy. He established the website, Patient Safety America, in 2008. The purpose of Patient Safety America is to educate patients about the risk of medical errors. He publishes a newsletter each month based on peer-reviewed medical literature. In 2013, he published a seminal article in the Journal of Patient Safety estimating that 440,000 Americans have their lives significantly shortened by medical errors. In 2014, he was invited by Bernie Sanders to testify to a Senate Subcommittee on medical errors. After that, he published another book titled The Truth about Big Medicine. 
Currently, Dr. James is focused on defining "informed consent." He is working with half-a-dozen groups to identify what a reasonable person would want to know before agreeing to an invasive procedure. Through his research, he has found that there is little transparency for patients that must make decisions about their care. He wants to improve patients' rights through better legislation. He is attempting to improve the monitoring of failures by medical errors so that they can be analyzed by an independent group and the harmed patient or survivors. That helps ensure that the mistakes or errors are identified and corrected before harm comes to another patient.
Here is a link to Dr. James' Patient Safety America website where you can glean more information about Dr. James' son and his work: http://patientsafetyamerica.com/. You will want to check out his website and newsletters as well as his books.
Please contact me if you have any questions about this introduction to Dr. James' work or if you want to know how TapRooT®'s incident investigation and root cause analysis can help with improving outcomes for any industry including healthcare. I can be reached at marcus.miller@taproot.com.