Learn TapRooT® in Denver
Take two days to become TapRooT® trained in Denver, Colorado. Within these two days, you'll gain experience and perspective in myriad workplace situations. A TapRooT® course is a career booster and can be a professional game changer for you.
From beginners to experts, TapRooT® is designed for learners at all levels. You will learn to find and fix the root causes of incidents, accidents, quality problems, precursor events, operational errors, hospital sentinel events, and many other types of problems. Techniques include: SnapCharT®, Root Cause Tree® & Corrective Action Helper®. Upon completion of the course, attendees will receive a certificate and a 90-day subscription to TapRooT® VI, our award-winning online software service. Most importantly, you will have the advantage of professional training in your expertise and on your resume!
In the course, we'll participate in an exercise, using safety incidents or quality issues from your work environment. Be sure to bring one or more for us to dive into. These may be written reports, or you may share knowledge of an incident without a written report. We'll divide into teams of 2-4 people, with each team analyzing a unique problem. You'll be amazed at how much you learn in two days that you can immediately apply!
We'll meet on September 18 to begin the 2-Day TapRooT® Root Cause Analysis Training Course. You will likely want to get out and about in Denver so below we've included highlights of this Colorado city.
Register here to take the 2-Day TapRooT® Root Cause Analysis Training Course in Denver.
Soak Up Denver
Denver is packed with must-do thrills: Stand exactly one mile high on the west steps of the state capitol and see 200 mountains from its dome. Set your eyes on the world's greatest collection of Native American art at an architectural wonder, the Denver Art Museum. Check out Old West history in a trendy downtown at Golden, Colorado's first capital, where you can sip a beer while kayakers paddle by.
The Mile High City is a paradise for outdoor adventure and pro sports. The choices are wide-ranging: walking trails, urban hikes, parks, sporting events, and more Denver adventures.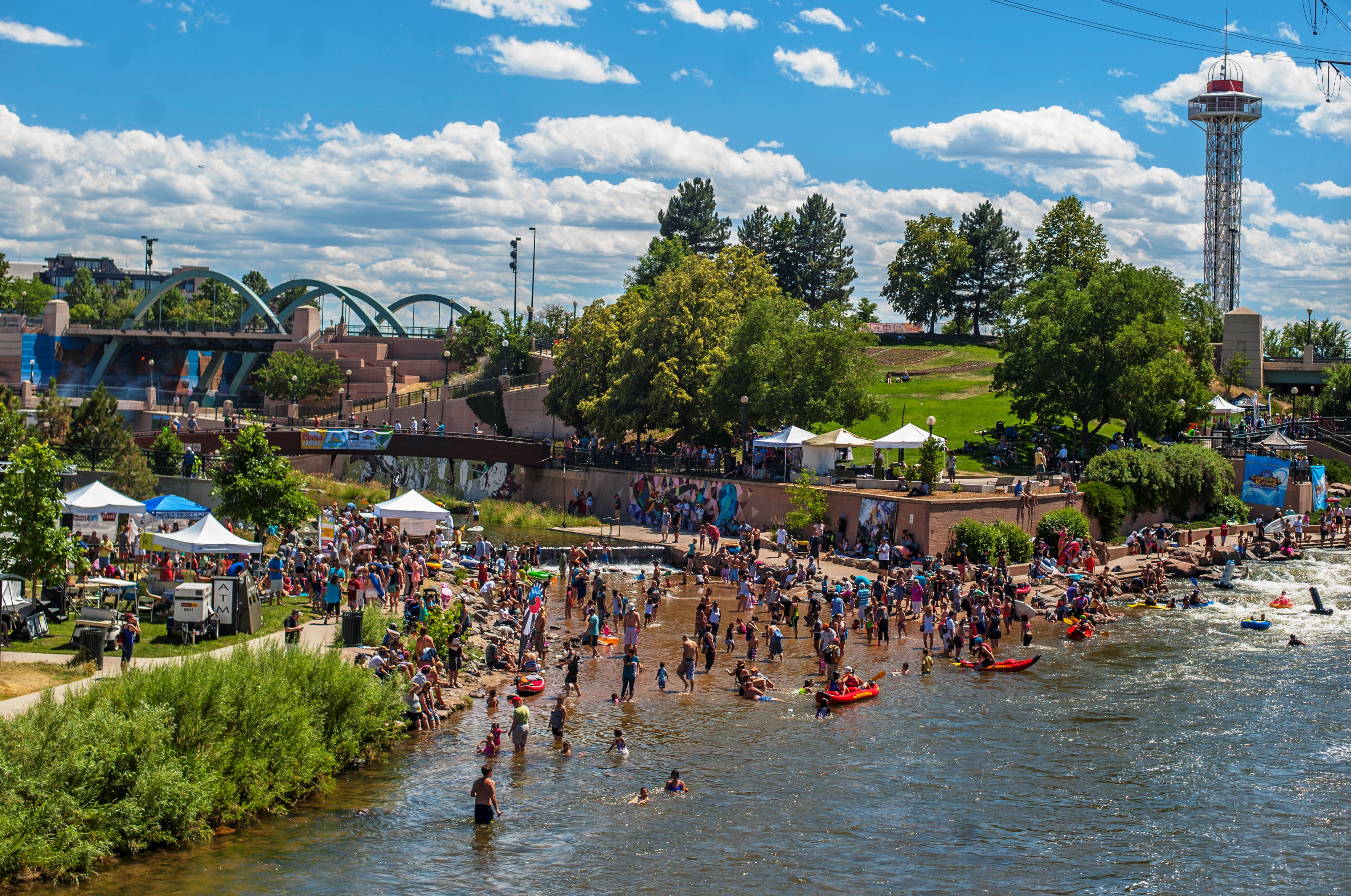 Colorado's landscape is awe-inspiring. Take Garden of the Gods in Colorado Springs, little more than a hour from Denver. You can go front range climbing, take a jeep or segway tour, or tour via bike or electric bike. If you're a photography buff, this is a natural for you.
Go brewery touring and get a closeup taste of the culture Denver's famous for.
Denver's historic district, or Lower Downtown, is called LoDo. Amid 28 square blocks, you can enjoy excellent restaurants, live music, and fun brewpubs. Walk, sightsee, window shop in downtown Larimer Square among a vibrant district of Victorian buildings restored to hip shops and restaurants.
The creative community of Denver shows up in galleries, studios, and cultural attractions across seven art districts.
Visit Red Rock Canyon Park & Amphitheatre for hiking, walking, and biking trails, or dine at Red Rock's Ship Rock Grille to admire the view.
Check out Union Station, a transportation hub, historic landmark, and cool space for noshing–such as Mercantile Dining & Provision–gathering, and shopping.
Taste Denver
At El Taco De Mexico, 714 Santa Fe Dr., it's all about being the authentic taqueria.
Try breakfast or lunch at Maria Empanada, a great bakery and cafe offering a taste of Argentina.
At the vintage-inspired ice cream shop Little Man, people line up around the block on 16th Street for homemade flavors like peach cobbler, oatmeal cookie, salted Oreo, and creme fraiche.
Discover more to explore on the TapRooT® Denver Pinterest board.
TapRooT® is global to meet your needs. If you need other times or locations, please see our full selection of courses.
If you would like for us to teach a course at your workplace, please reach out to discuss what we can do for you, or call us at 865.539.2139.
Join us for the upcoming 2019 Global TapRooT® Summit, March 11-15, 2019, in Montgomery, Texas, at La Torretta Lake Resort. You don't want to miss the opportunity to be a part of this one-of-a kind experience!